7th Annual "Frost Off"
April 30th, 2016
Once again the weather is starting to get nicer and it's time to get those bass makers warmed up for the season. Join Sound Mekanix Productions for our 7th annual Frost Off season opener. This is a double point event. That's right, 2x points for dB Drag, Bass Race, and Top Dog! Last years event had more than 60 competitors, and MANY more spectators. You do not want to miss this event as it continues to grow!

---
Schedule
Registration: 9:00-12:00
Qualifying: 10:30-1:00
Awards: 4:00
Pricing
1 - dB-Drag $30
1 - Bass Race $30
1 - Top Dog $30 (if there are 6+ entrants, winner gets half the entry fees from Top Dog class)
1 - Demo pass $20 (11:00-4:00) [demo pass only needed if not competeing in any classes]
Discounts are available for multiple class entries
dB-Drag Membership
For full information about everything included in membership please visit the dB-Drag page.
You may sign up at the event, but please be aware all membership materials will be sent to you after the event.
More Information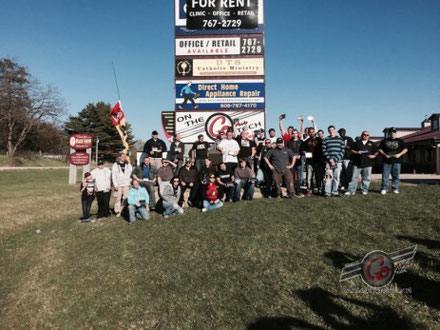 ---
Location
Name: On The Go Tech
Street: 1529 State St, Ste F
City/ZIP: Black Earth, WI 53515